MADMAN - Dark Green base/Gold mirror - NXT
[
MM-NXT-GGM
]
Lens Type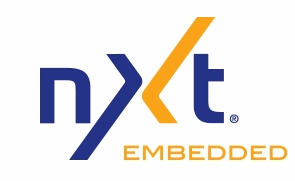 NXT EMBEDDED
By embedding a shaded dye inside the polymer,
Gives the highest quality and durable ultimate color accuracy ever.
---
NXT 686/40 MAC2 Dark green base / Gold mirror lens
Clear and Sharp!
Definitely you can feel the the difference.
The photochromic function and polarization function are not included, but because the transmittance is 25%, it cuts off the dazzlingness outdoors, and you don't feel the dark even though you enters the shade or indoors.
Because this lens have the Gold Mirror coating, the others can't see wearer's eye in most condition.
This NXT lenses have prism-adjustment function, and also it corrects a distortion of vision.
---
The base lens is provided from I.C.JAPAN.Co.Ltd. (Authorized NXT lens dealer in Japan) / ESSILOR SUN SOLUTION.
The Mirror coating and AR coating is assembled in Japan by I.C.JAPAN Co.Ltd.
I.C. JAPAN
http://www.ic-j.co.jp/lens/icrx/
---
Maybe you will feel for a moment as if you got prescription lens when you start using this lens, it provides such a clearer and sharper view.

This is suitable for Running, Walking, and some other sports activities with no contrast view.
You would not feel stress even if you use it for a long time.
---
<About Lens>
Mirror : Gold

Light transmission : 25%

Lens curve : 8

Thickness : 2.1mm - 1.8mm

See through : Green / Yellow

Reflectivity : Medium - High
Decentered lens (Prism correction function)

100% UV protection

Impact protection

Hydrophobic (Water repellent function)

Anti reflection (Prevent reflection of light entering from the back side.)