Pit Boss 1 NXT® POLARIZED VARIA™ Photochromic Lenses
[
PB1-NXTV-POLA
]
Pit Boss 1
NXT® POLARAIZED VARIA™ Photochromic Lenses
Please choose the color from the pull-down menu.
---
Lens Type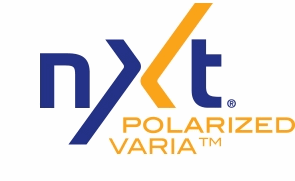 NXT® POLARIZED VARIA™
VARIA™ promotes the optimal photochromic control of NXT® sun lens.
It combines the following two important features.
1) Fast reaction rate (activation and color change speed)
2) Wide transmittance range(from cat. 0 (Tv 86% ) to cat. 3 (Tv 11%).
Depending on the scene, it provides an optimal view, so there is no need to attach or remove sunglasses.
POLARIZED symbolizes the polarized characteristic.
Quality is coming from polarized film (protection against blinding reflective glare) made in Japan and protected within NXT® material for better protection against blinding reflective glare.
---
Maybe you will feel for a moment as if you got prescription lens when you start using this lens, it provides such a clearer and sharper view.

You won`t feel stress even if you use it for a long time.
---
<About Lens>
Lens curve : 8

Thickness : 2.1mm - 1.8mm

Reflectivity : Medium to High
Polarized

Photochromic

Decentered lens (Prism correction function)

100% UV protection

Impact protection

Hydrophobic (Water repellent function)

AR coating(Back side)

Scratch protection
---