JULIET - ICE - NXT® POLARIZED VARIA™ Photochromic
[
JU-NXTV-ICE-POLA
]
---
Lens Type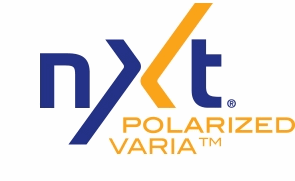 NXT® POLARIZED VARIA™
VARIA™ promotes the optimal photochromic control of NXT® sun lens.
It combines the following two important features.
1) Fast reaction rate (activation and color change speed)
2) Wide transmittance range(from cat. 0 (Tv 86% ) to cat. 3 (Tv 11%).
Depending on the scene, it provides an optimal view, so there is no need to attach or remove sunglasses.
POLARIZED symbolizes the polarized characteristic.
Quality is coming from polarized film (protection against blinding reflective glare) made in Japan and protected within NXT® material for better protection against blinding reflective glare.
POLARIZED VARIA™ gathers all the benefits mentionned above!
---
NXT® POLARIZED VARIA™ (Photochromic) - Ice
The Polarized - Photochromic NXT® lens is the best solution for your eyes during outdoor activities.
The Polarized function protects your eyes from harmful sunlight and reduces glare. Simultaneously, the Photochromic function supports it.
Basically, it's an all-time Polarized lens, so it's not suitable for indoor use.


---
Normally, it exhibits a blue tint with 36% light transmission in non-UV conditions.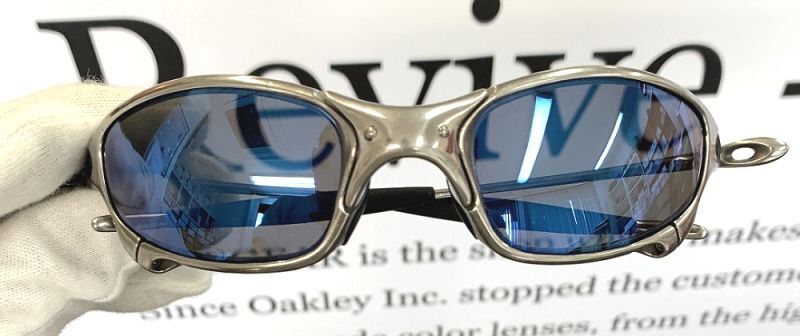 The color will change to a darker shade of blue, similar to Oakley Ice Iridium, when exposed to strong sunlight (light transmission will decrease to 10%).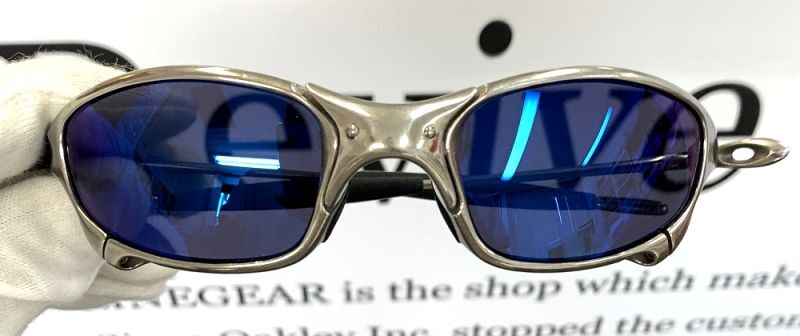 Of course, the color does not change at both extremes, but it varies between 10% and 36% light transmission according to the specific environmental conditions.
!!Supplement: When used while driving, the color change is not very noticeable, as the car's glass window already has a UV cut function.
---
See through : Gray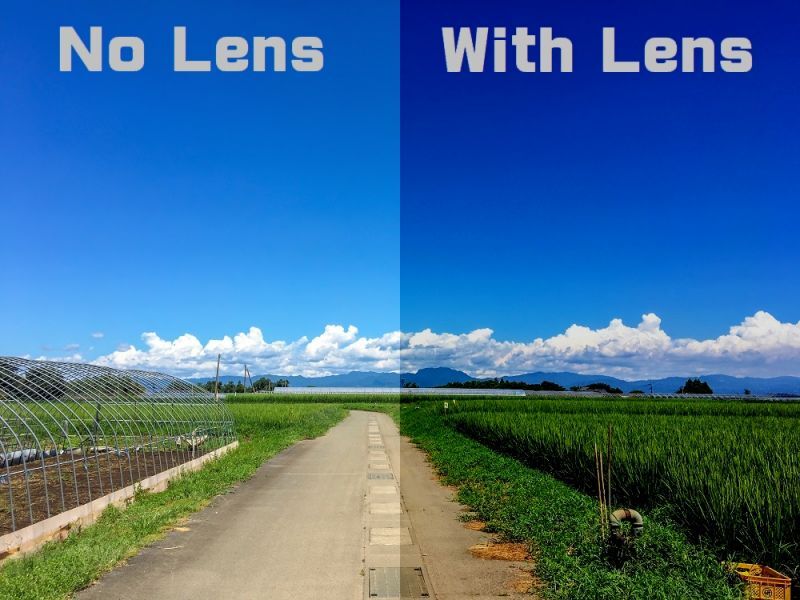 This lens is suitable for activities such as running, walking, and various sports where contrast vision is not crucial.
---
The state-of-the-art NXT® material is the property of Essilor Sun Solution and it is provided by I.C Japan, authorized dealer in Japan.
The mirror coating and AR coating is assembled in Japan by I.C.JAPAN Co.Ltd.
ICRX POLAR NXTV S392/35
IC-Japan Lens ICRX NXT | NXTV S392/35
ESSILOR SUN SOLUTION
https://www.essilor-sunsolution.com/
---
When you start using this lens, you may momentarily feel like you have prescription lenses, as it provides a noticeably clearer and sharper view.
You will not experience discomfort even during extended use.

---
<About Lens>
Mirror : Blue

Light transmission : 10% - 36%

Lens curve : 8

Thickness : 2.1mm - 1.8mm

See through : Gray

Reflectivity : Medium to High
Polarized

Photochromic

Decentered lens (Prism correction function)

100% UV protection

Impact protection

Hydrophobic (Water repellent function)

AR coating(Back side)

Scratch protection
To change/replace the lens, it requires a T6 Screwdriver (not included, sell separately).