Oakley Juliet Nosebridge Tune Up Service
[
NB-REP
]
---
Oakley X-Metal Nosebridge Tune Up Service
---
This service includes..
Replace one pair of pin

Replace one pair of flex coupler

Replace the temple washers
Read the link below to decide whether to have a tune up or not:
When is the right time to change your nose-bridge flex coupler?

BUYING PROCESS:
1. Once you buy the fee is for the tune up service while the shipping fee is for returning the frame back to you.
2. Please prepare to ship your frame to our company by paying by yourself and if possible inform us the tracking info:
3. Once we receive the frame, finish the tune up we will send them back to you.
Please let us know if you have any special requirement like to change the pin color different to the frame finish, before we ship them out to you.
Should you have any inquiry, you can reach us at: revive-x@linegear-japan.com
---
Please go through the details below before placeing your order.
We will change the temple washer to new, and change the nose bridge flex coupler and nose bridge pin.(these parts prices are included in the selling price)
It means, after finishing this service, your frame will revive like new on its function.(We resolve looseness of nose bridge and looseness of arm part.)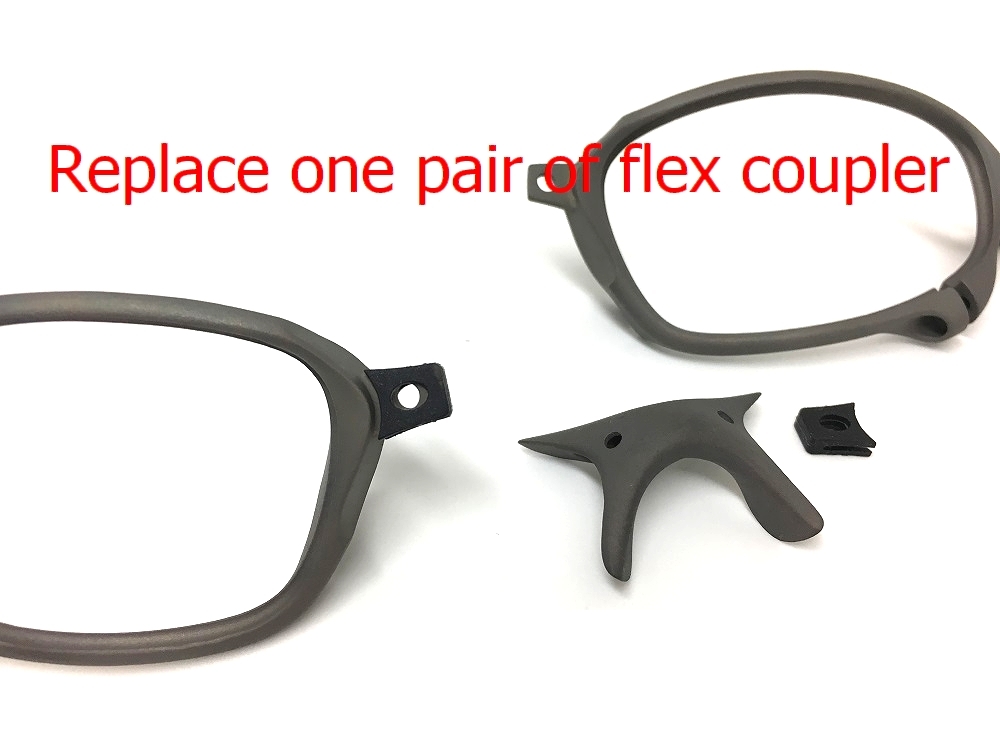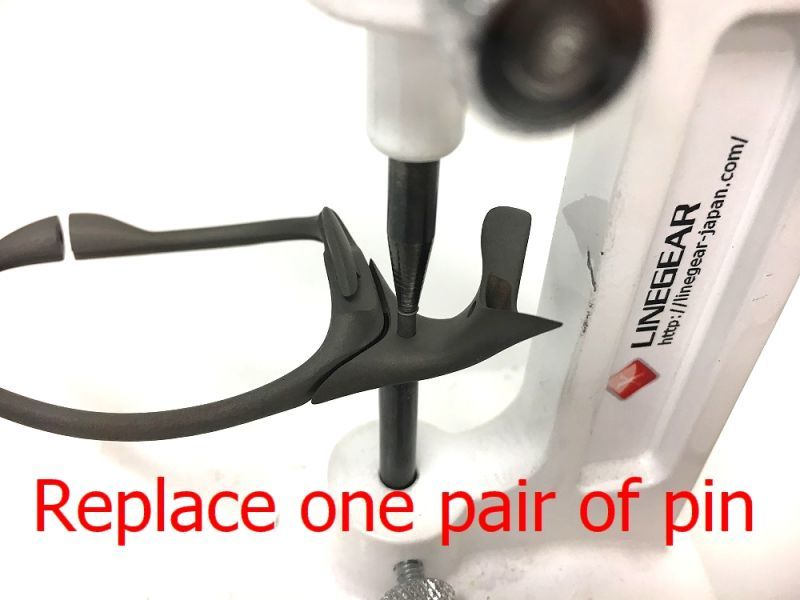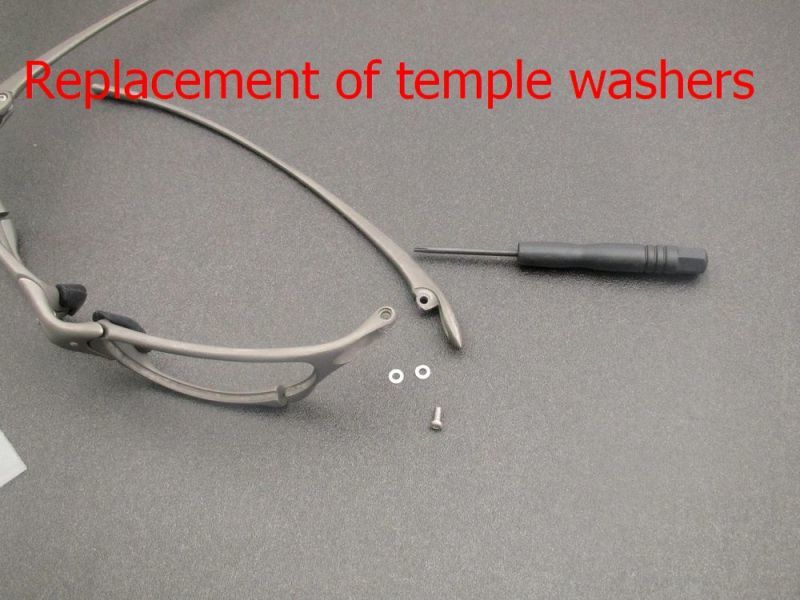 ---
Please place order like you place normal order with adding this service in your shopping cart.
If you bought lens and rubber parts or some other parts at the same time in this order, Please describe if you want to attach it or not in remark section. We can change these parts for free!!!! (don't take additional attaching fee)
Pay Attention!!!
If you don't describe about it, We will send back your frame without changing(Just combine the item in the package)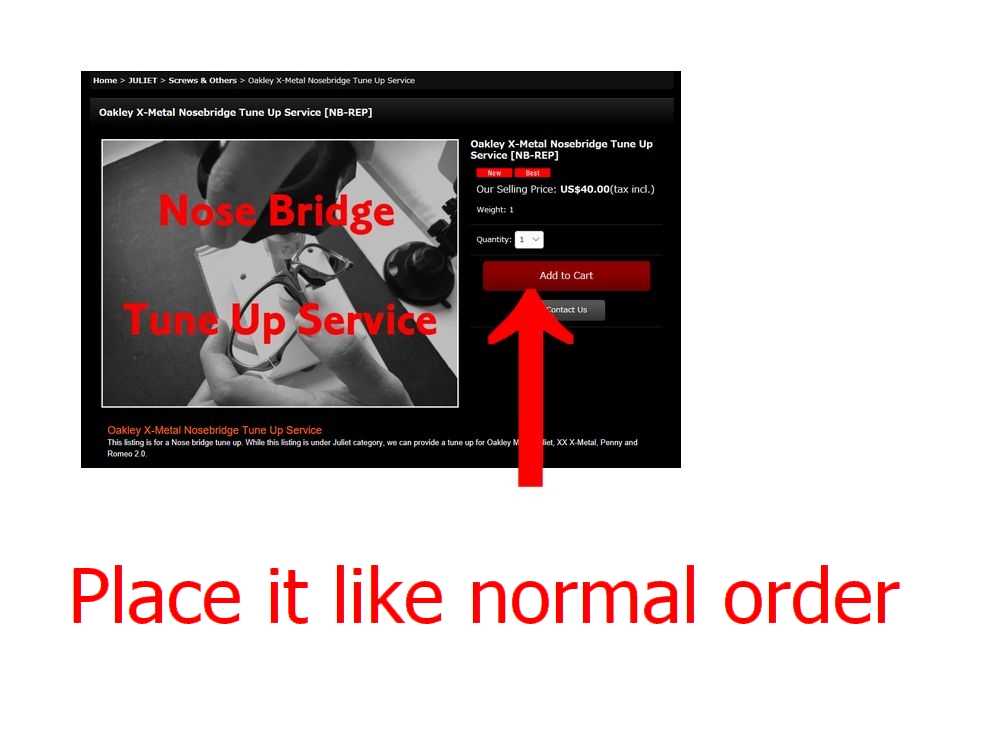 ---
After you place order how to do
After you place the order, Please send your frame to us. The shipping address is below.
LINEGEAR
1-2-5-103 Ninomiya Tsukuba Ibaraki
305-0051 Japan
Tel : 029-893-3685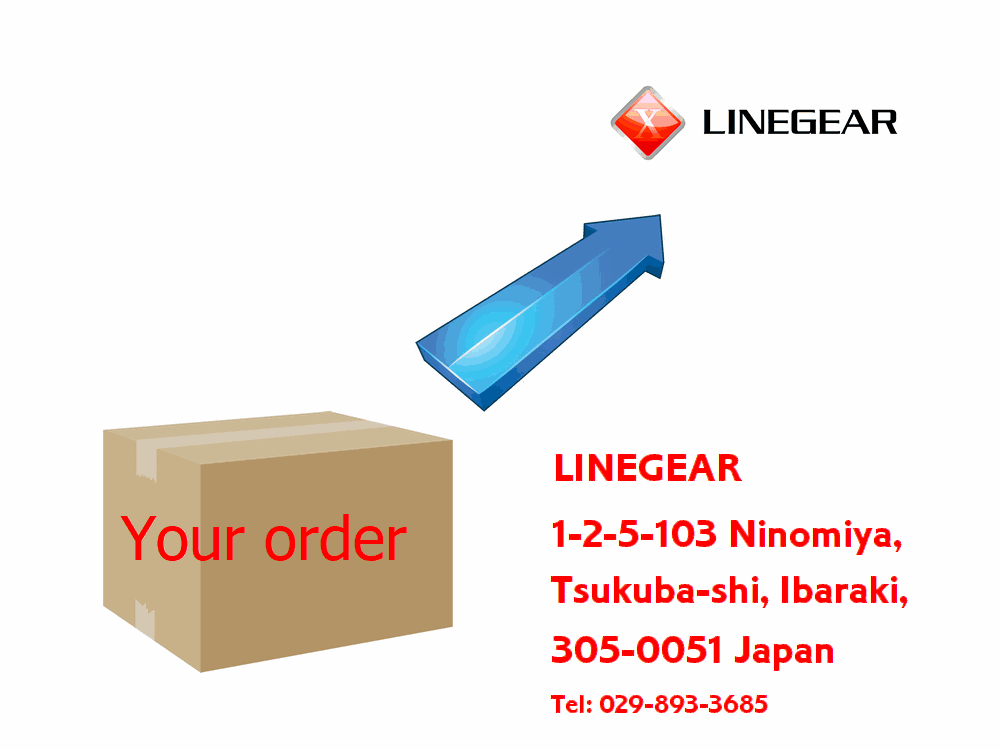 It depends on you whatever shipping method you choose. (We leave it to you if you choose any shipping method, we recommend it to ship it with tracking number)
Please declare the value of you package lower and describe it as a "Used sunglass for repair" on shipping label to avoid import tax.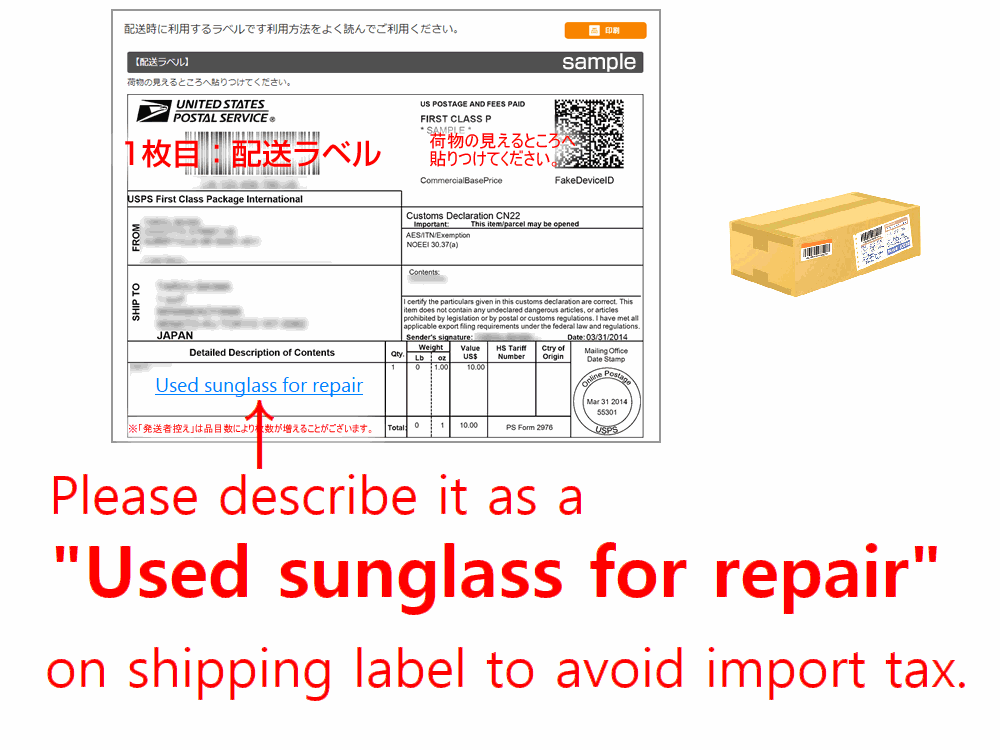 If you mention merchandise as the product details, we need to pay high cost for receiving the product So it will be better if customer will mention category as other while sending their sunglasses for repair. Customer can mention their product as "used sunglass for repair" to describe the product detail information.

Please pay the shipping fee of your frame when you ship it to us.

ALSO IF YOU SEND THE PRODUCT AND IF IT CANNOT REACH TO US THEN WE ARE NOT RESPONSIBLE FOR IT SO PLEASE BE CAREFUL WHILE PLACING YOUR ORDER.

We will finish this service within 5 to 10 days.
We will send back your frame by EMS after finish, and provide you a tracking number of your package.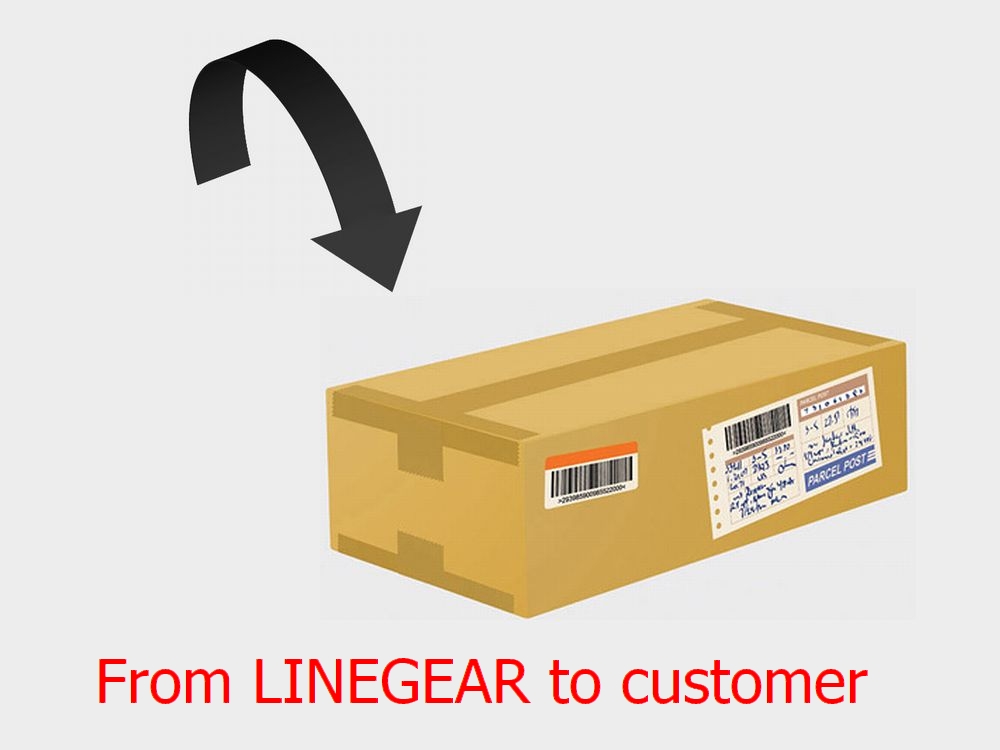 ---
<<Shipping address>>
To: LINEGEAR
1-2-5-103 Ninomiya Tsukuba city, Ibaraki, Japan 305-0051
TEL:029-893-3685
---
<<Others>>
When you send your frame to us, No need to remove any parts. We can remove and change it by ourselves.

If you buy some other parts at the same time in your order, we will combined and ship it back along with tune up services.

Due to the longtime use, Sometime the gasket is broken. There is no guarantee of gasket. In this case we will contact you to add gasket price. Please understand it. We (try to keep your gasket to remove with safety)will take great care to removing process to protect it.

We take holiday in Saturday and Sunday. The estimated time to finish this service is not included our holidays.
---
For your reference, please watch Youtube video. (Work description of Nose bridge tune up)
Reviews
Excellent Service

Quick response from Linegear, excellent service and good quality!!
Definitely will come back again.

Is this review helpful for you?

Juliets nose bridge tune up.

Thanks for your excellent work in sorting out the problem with one of my Juliets. The nose bridge is now factory tight and you wouldn't know the glasses had been touched. They look great with the new rubber set purchased from you and which you fitted for me free of charge. Your service is second to none and highly professional. Will definitely use your service again when the time comes.

Is this review helpful for you?