ROMEO 2 - HD Green Jade
[
R2-HD-GJ
]
ROMEO 2 - HD Green Jade
[
R2-HD-GJ
]
Our Selling Price: US$45.05(tax included) [Original price: US$53.00]
HD Green Jade
· Base lens: Pink/Purple (Which provide you lighter vision and clarity of the object)

· Mirror: Green

· Light Transmission: 24.83% (Midiem reflectivity :Others will be able to see wearer's eyes in some lighting conditions.)

· Lens curve: 8

· Material: Polycarbonate (It is a material which is excellent in impact resistance and does not break.)

· UV cut function

· Hydrophobic (water repellent function)

· With prism correction function

· It is not a polarized lens.

· Antireflection coating (It is a function to prevent reflection of light entering from the back side.)

· T6 screwdriver is required exclusively for lens exchange, sell separately.
---
HD (High Definition) lens are designed to provide sharper vision, increased clarity and strong color appearance that is more defined and specifics more vivid.
This HD lenses belongs to the same category as Oakley's Prizm lens.
It makes contrast to be higher and provides easy recognition of the distance between the object what you really want to see.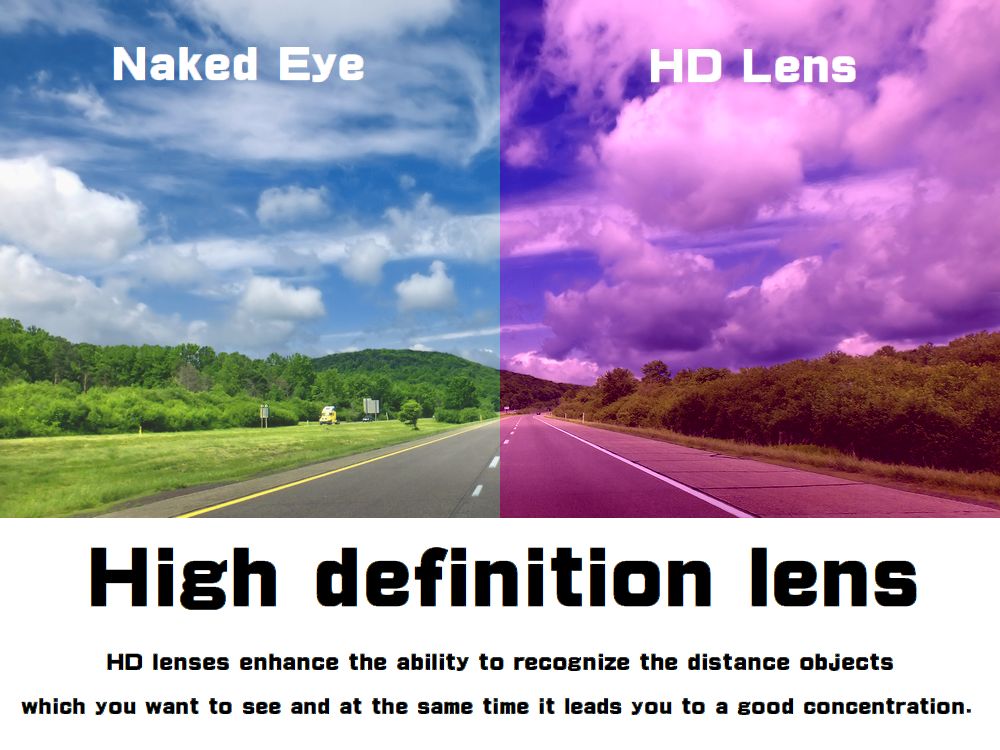 In LINEGEAR's HD-BB02 series have base lens color in violet pink which provide you lighter vision and clarity of the object.
When fast moving on the road, street, forest, and snow field, HD lens can provide you sharper vision than you have never had with your eyeglasses.
The main purpose of HD lens is emphasize the perspective of objects in moving situation to make wearers performance higher.
So, if you are not in such a situation, this lens won't provide you any function, because it reduce the glare a little.
---
<<Effective Activity>>
Golf, Driving (Motorbike, Car) Cycling, Running, trekking, Ski, Snow board.
<<NOT-Effective situations>>
When near the sea and river or lake, somewhere near the water because HD lens doesn't cut the reflection from the water. Example: - Fishing, Boat cruising
*We recommend you to choose Polarized lenses if you in such a situation.