NXT Photochromic Lens - Copper [NXTV-COP]
[
NXTV-COP
]
Lens Type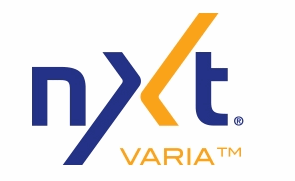 NXT VARIA™
VARIA™ promotes promotes the optimal photochromic control of NXT® sun lens.
It combines the following two important features.
1) Fast reaction rate (activation and color change speed)
2) Wide transmittance range(from cat. 0 (Tv 86% ) to cat. 3 (Tv 11%).
Depending on the scene, it provides an optimal view, so there is no need to attach or remove sunglasses.
---
NXT Photochromic Lens - Copper (Light transmission 18% to 45%)
Please choose the type of frame you like from pull down menu.
Clear and Sharp!
Definitely you can feel the the difference.
It is a very convenient lens for those who want to use sunglasses at any occasions without putting on and taking off the sunglasses.
It change the tint to dark when you in a place with strong sunlight.
Of course, the color does not change at both extremes, but it changes from 18% to 45% to the light transmission according to the environment on the spot.
! Supplement!
When you use it for driving a car, the glass window of the car already have UV cut function, so it does not change the color so much.
This NXT lenses have prism-adjustment function, and also it corrects a distortion of vision.
The base lens is provided from I.C.Japan (Authorized NXT lens dealer in Japan) / ESSILOR SUN SOLUTION.
I.C.JAPAN Co.Ltd.
http://www.ic-j.co.jp/lens/index.html
ESSILOR SUN SOLUTION
https://www.essilor-sunsolution.com/
---
Maybe you will feel for a moment as if you got prescription lens when you start using this lens, it provides such a clearer and sharper view.

You would not feel stress even if you use it for a long time.
---
<About Lens>
Mirror : Non

Light transmission : 18% - 45%

Lens curve : 8

Thickness : 2.1mm - 1.8mm

See through : Brown

Reflectivity : Low - Medium
Decentered lens (Prism correction function)

100% UV protection

Impact protection

Hydrophobic (Water repellent function)
Please choose the type of frame you like, from pull down menu.