MARS - Fire - NXT POLARIZED
[
MA-NXT-FIRE-POLA
]
Lens Type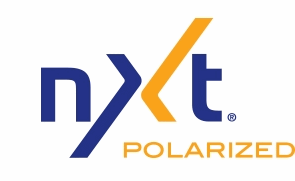 NXT POLARIZED
POLARIZED symbolizes the polarized characteristic.
Quality is coming from polarized film (protection against blinding reflective glare) made in Japan and protected within NXT® material for better protection against blinding reflective glare.

---
NXT POLARIZED - FIRE
Clear and Sharp!
Definitely you can feel the difference.

This NXT lenses have prism-adjustment function, and also it corrects a distortion of vision.
The hue of mirror coating is similar to Oakley Fire Iridium. The vision through the lens is also almost similar to Oakley Fire iridium.

In most condition, wearer's eyes cannot be seen by others.(Light transmission is 13%)
---
The base lens is provided from I.C.Japan (Authorized NXT lens dealer in Japan) / ESSILOR SUN SOLUTION.
The mirror coating and AR coating is assembled in Japan by I.C.JAPAN Co.Ltd.
ICRX POLAR NXT B582/16
http://www.ic-j.co.jp/lens/icrx/item/polar/nxtb582_16/
ESSILOR SUN SOLUTION
https://www.essilor-sunsolution.com/
---
See through : Same as Oakley Fire (Brown base lens)

Brown base color offers a contrast view.
---
Maybe you will feel for a moment as if you got prescription lens when you start using this lens, it provides very clear and sharper view.

You won`t feel stress even if you use it for a long time.
---
<About Lens>
Mirror : Fire (Orange and Gold)

Light transmission : 13%

Lens curve : 8

Thickness : 2.1mm - 1.8mm

See through : Brown

Reflectivity : High
Polarized

Decentered lens (Prism correction function)

100% UV protection

Impact protection

Hydrophobic (Water repellent function)

AR coating (Back side)

Scratch protection