Pin Pusher - Nose Bridge Tuning Tool
[
PP
]
Pin Pusher
This device is used for removing/replacing X-Metal sunglasses' Pin (rivet), Flex Coupler. It is a hand-operated device. It is compact and it can provide a stepping stone from amateur to professional X-Metal owner.
You will be able to push out the nosebridge rivet of the Oakley X-Metal frames which allow you to change/replace the rivet itself and/or just the flex coupler. To work easily, please remove the sunglass ear stem (arms) before proceed to change/replace the coupler/pin because it provides a space to handle easily.
When installing the pin, proceed slowly with care and do not push forcefully, which may break the pushing tip. It is very easy to remove the pin by pushing out from the front. However, to install the pin which is to push from the back of the pin it is a little difficult. The orbital need to be arranged tightly to the nosebridge. If the frame is not well arranged, the pushing tip will create a lot of stress to the pushing tip and the frame. It will result in either damage to the frame or/and the pushing tip.
-See this "How to replace" for step-by-step instruction on how to repair nosebridge.

Youtube video "How to repair Nose bridge" Please watch for your reference.
---
Attached components
Pin Pusher Body

Pushing Tip(1) for Removing Pin

Pushing Tip(2) for Installing Pin

Base 1 (Attached)
*Includes : Pushig Tip for Pushing in.*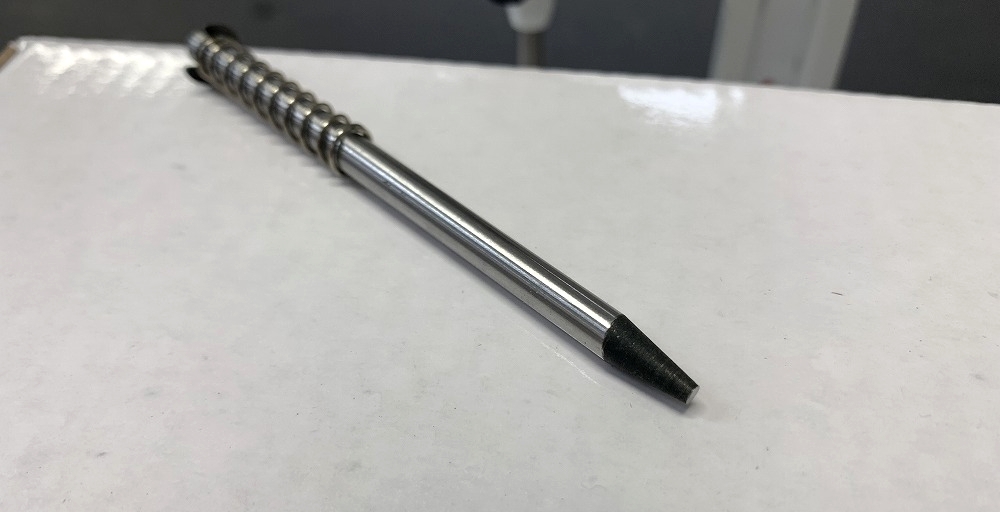 ---
Compatibility : Can use for following Models.
JULIET, X-METAL XX, PENNY, MARS, ROMEO2
This listing is NOT including Nose Bridge Flex Coupler and Nose Bridge Pin. (Sell separately)
---

PLEASE TAKE CAUTION DURING OPERATION. WE DO NOT ACCEPT ANY RESPONSIBILITY FOR ANY DAMAGE FROM HUMAN ERROR TO THE PUSHING TIP AND/OR THE FRAME.
Please check any defect before use, we accept un-used item return. In that case, please contact us immediately. In most case, no restocking fee for return item is applied. If you are not confident, a professional tuning up service is recommended. Please use it your own risk since the value of Oakley X-Metal is quite high.
Due to its weight, it is available by Express Shipping only (Shipping cost veries by area).
Reviews
Superb Built Quality

Superb built quality yet easy breezy to use. 5 days to reach destination in Canada, an hour of labour (cleaning was the longest part). Rubber parts and pins were a perfect fit. Should have ordered the arms washers (forgot) and I would have had a brand new pair of glasses. Chapeau guys ! What an happy customer here. Cheers!

Is this review helpful for you?

Amazing tool. Much needed for all the old x-metal series sunglass owners

Guys, this tool is a necessity if you wanna maintain your old x-metal sunglasses. It makes removing the nose bridge pins from the Romeo 1, penny, Juliets so easy. And you need to remove them to replace the nose bridge gasket which deteriorates over time n use.

Is this review helpful for you?